The latest Culture Club team news
A warm welcome to our newest Culture Clubber – Grace Bush – who joined the Culture Club team this week as client manager.
Our client managers focus on ensuring the very best Culture Club experience, so Grace will be looking after our clients to make sure we do brilliant things together. She brings bags of experience in account and project management across a variety of disciplines (film, TV & media, hospitality and property).
People and behaviours fascinate Grace. She's passionate about positive change, particularly when it comes to workplace and company culture.
Grace is at her best when she's part of a team – especially when she can organise minds to deliver awesome work that nails the client brief, on budget and on time. Another green-fingered clubber with a passion for food, she even grows her own veg and flowers in her allotment. She's a keen swing-dancer, so we can't wait for our next Culture Club party so we can check out her moves!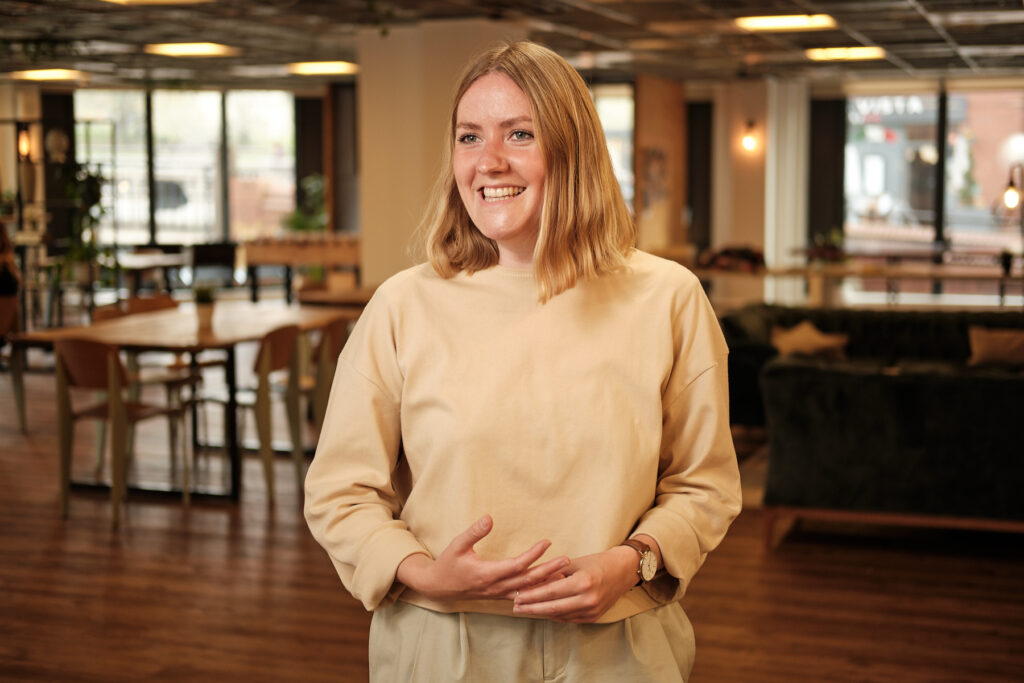 "I'm over the moon to have the pleasure of working alongside SUCH a great team; feeling very lucky indeed. Every single Culture Clubber has so much drive and energy, and has been especially welcoming. I'm looking forward to getting stuck into some amazing projects that make real and lasting changes for company culture. The Culture Club have a never ending amount of passion, knowledge and expertise that will be inspiring to see in action, and learn from."
Welcome to the Culture Club, Grace!