Workshops and skill building
We workshop with you
Imagine a workshop or training session planned around you. Your ambitions, your challenges, even your team's personalities and schedules. All led by a culture clubber who'll guide conversations, keep everything on track, and make sure everyone's crystal clear on their actions afterwards.
How we help with workshops and skill building
There's no one-size-fits all corporate time-wasting here at the Culture Club – just results-focused and dare-we-say-it fun interactive sessions that help you make the good stuff happen. We'll work with you to define what you need to achieve, before designing personalised sessions to deliver in a format that works for you. As co-founder Jodi says:
"It's not just a talking shop but a way to share ideas – it's about using our expertise to bring conversations to conclusions that can help teams make things happen!"
In a nutshell, it's all about adding that injection of external expertise and facilitation to help your people be their very best.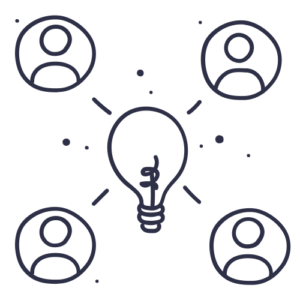 Have something big like your communication, culture and engagement strategy to plan? Get off on the right track with a fun, creative workshop session. As well as the clarity and calm an external perspective can bring, we promise to guide and lead you through from brainstorming to clear next steps.
How we do it 
It's our bread and butter to help people get strategies, plan and roll out activities to help teams change their company culture – so you can relax and focus on the thinking whilst we keep everyone on track.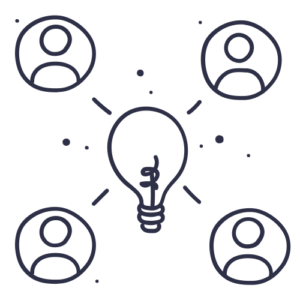 Need to boost specific skills within your team? We can help with that! Whether you need individual coaching, professional development sessions for teams, or a national or international upskill programme. 
How we do it 
We're passionate about what we do, right up-to-date on best practice, and love sharing our knowledge to make better days for everyone.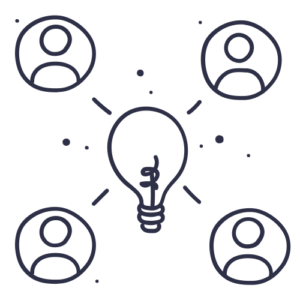 Call it team therapy, ways of working, or even professional relationship therapy, these sessions are dynamite when it comes to getting your teams on track together and working at their best. We'll help your people better understand each other's personalities and working styles to find practical ways to be more brilliant together.

How we do it 
These high-energy sessions are a positive way to build healthy team dynamics. Together, we identify what works, what doesn't and define ways of working so that everyone can be their best. Everyone gets involved, and the sessions conclude with practical actions to keep the good work going.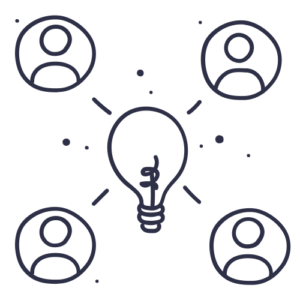 Launching something new? Then you need to train your trainers. By getting them inspired, involved and feeling empowered, you're half-way to success already. We can help by shaping a programme that gets them onboard, up-to-date with new knowledge, and practiced with roll-out activity ready to bring your plans to life.

How we do it
Inspiring people and building confidence so people can go on and deliver is what we do every day. So you can be sure we'll train your trainers and get them as excited about your new initiative as you are.
"What a great couple of days! Just to say that I've loved working with you all at The Culture Club and thank you for all your support. It has been great fun!"
Raffaella Addis
What does that mean for you?
Engaging, energising workshops to tackle your challenges with ideas and practical actions you can take away. Investing the time to 'be the client' gives space for quality exploration that will supercharge your plans, while workshops designed around your unique situation means outcomes and actions will really work for your team and organisation.
Ready to plan a workshop or training session?
It starts with a conversation – let's talk through your challenges and ambitions.
Let's talk